Four risk assessments carried out prior to Manchester Arena attack "failed to adequately assess" the terror threat at the venue, an inquiry has heard.
Security expert Colonel Richard Latham said the risk of a suicide bombing at a venue like the Manchester Arena should have been "crystal clear".
The terror threat level at the time of the 2017 bombing was classed as severe.
The public inquiry, scheduled to last into next spring, is looking at events before, during and after the attack.
Twenty two people were killed and many more injured when Salman Abedi detonated an explosive as fans left the Ariana Grande concert.
The inquiry, which is taking place at Manchester Magistrates' Court, heard how Mr Latham along with Dr David BaMaung have jointly analysed more than 1,000 documents relating to the Manchester Arena attack.
This has accumulated in three reports, which review the adequacy and effectiveness of security at the arena, what lessons ought to be learned and what changes need to be made.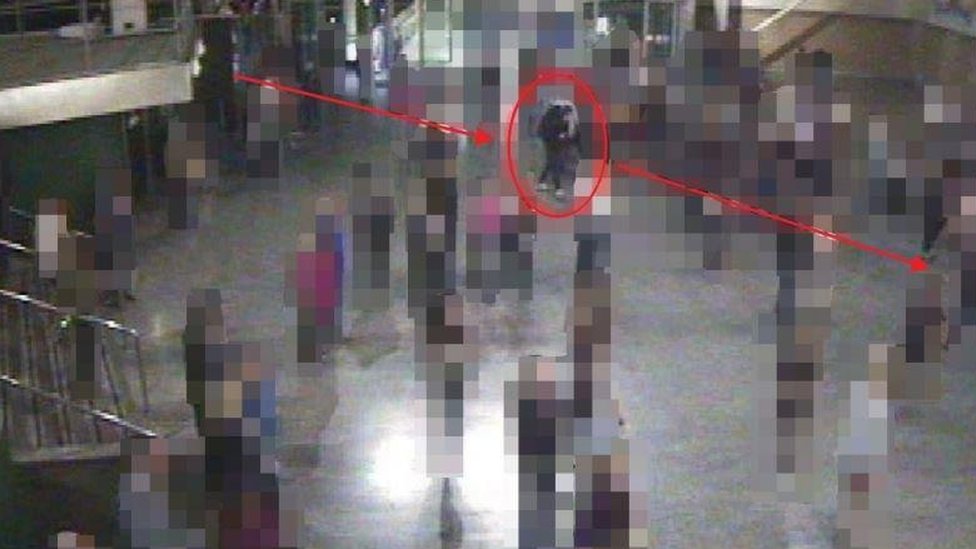 image copyrightGMP
image captionSalman Abedi was caught on CCTV in the City Room just seconds before he blew himself up
The owners of the arena, SMG, had responsibility for safety and security in the City Room, where the bombing happened on the evening of 22 May 2017.
But as the City Room was classed as "public space," this meant arena security staff could interact with people but did not have the power to eject an individual and would need to escalate any suspicions to the police, the inquiry heard.
At the time of the explosion, there was not a single police officer in the City Room.
The inquiry was told if SMG wanted specific policing resources for the arena then they could have paid the police for this service.
The inquiry continues.
https://www.bbc.com/news/uk-england-manchester-54425116
Leave a Reply
You must be logged in to post a comment.