Aug 16, 2022
EMMA DOOLING Spotlight PA
games
Aug 16, 2022
EMMA DOOLING Spotlight PA
UNIVERSITY PARK — Penn State University paid $572,119 for officers from five Centre County police departments to work overtime at football games last year, according to data from the agencies.
Police departments in the Borough of Bellefonte, Ferguson Township, Patton Township, Spring Township, and the Borough of State College all provided security detail and traffic assistance during the seven regular-season games at Beaver Stadium in 2021.
At the end of the season, the university reimburses the cost of these overtime hours to each department at double the officers' regular hourly rates.
The State College Police Department, which had 61 full-time uniformed employees in 2021, logged more overtime hours for Penn State than any other local agency. The department reported its officers worked more than 2,000 hours at the games for a total reimbursement of almost $399,000.
This amount includes administrative fees for each game, which are 20% of the cost of the hours worked. For Penn State's October game against Indiana University, for example, State College charged the university nearly $10,000 in fees.
The four other local police departments worked an average of 412 hours for Penn State football security and were paid between $24,000 and $58,000 for the year.
Penn State would not provide details on overtime reimbursements to Spotlight PA because the information "is not considered public." Under Pennsylvania's Right-to-Know Law, "state-related institutions" are "generally exempt from the Law's requirements," according to the Pennsylvania Freedom of Information Coalition, a group that advocates for government transparency.
All five local police departments provided the reimbursement information upon request.
The true amount of overtime paid likely exceeds half a million dollars because it does not include reimbursements made to Pennsylvania State Police, who also provide gameday security. Trooper Christopher Fox, the public information officer for the seven-county region including Centre, declined to provide the amount the university paid State Police in 2021, saying he did not want to comment on Penn State's behalf.
While working football games is a good opportunity for officers to earn extra money, all five police departments said they don't sacrifice their regular patrol operations on these days.
Still, Penn State security could take up half of a smaller department's officers on a game day. Bellefonte police had 10 full-time, uniformed employees last year, according to 2021 salary data provided by the borough. Penn State requested two to three patrol officers and two tactical officers from the department for every game, said Chief of Police Shawn Weaver.
Weaver said he won't send the requested detail if the borough can't fill its regular shifts that day. He often patrols such Saturdays, he said, so his officers can work the games.
https://www.lockhaven.com/news/local-news/2022/08/psu-spent-500k-on-police-overtime-at-2021-football-games/
State College police increase their patrols in the borough on Friday and Saturday nights during home game weekends in response to the influx of visitors, said Capt. Greg Brauser. Because officers work more shifts these weekends — they might patrol Friday night and then provide security at the game the next day, for instance — he said fatigue can become a problem.
State Police recruit officers from across Pennsylvania to work football games so that the agency doesn't have to decrease patrols or overschedule local officers, Fox said.
While Penn State football was a major source of police overtime in 2021, officials said the Centre County Drug Task Force run by the state attorney general's office also played a role. Most of this extra work — which was reimbursed by the attorney general's office — went to detectives, who made a total of $154,886 from overtime last year.
Of these police departments, State College is the only one that contracts out its services to municipalities without their own force, but all five agencies have mutual aid agreements that allow them to receive assistance from each other upon request. Both of these arrangements might also contribute to overtime hours, Brauser said.
Salary data obtained by Spotlight PA as part of a local transparency test found that the five police departments spent more than $11.5 million on compensation last year, including $650,571 on overtime. A detective in State College took home nearly $34,000 in overtime, the most of any employee in the five local police departments.
Simone Jasper
Mon, August 15, 2022 at 8:30 AM
Fights erupted at a high school football jamboree, sending several fans to a South Carolina hospital, officials said.
Multiple injuries were reported after brawls broke out near the concession stand at the Greenwood High School Jamboree. Those involved were students attending schools that had been set to participate in the series of games on Friday, Aug. 12, according to Greenwood School District 50.
But the fighting put a stop to the jamboree and prompted criticism from the leader of the Greenwood school district, located roughly 80 miles northwest of Columbia.
"This type of behavior will not be tolerated in our school district," Superintendent Steve Glenn wrote in a statement posted to Facebook. "Those who choose to disrupt our schools and functions happening on our campuses will be prosecuted to the fullest extent."-
After the fights, the district also announced it would have an extra police presence at its schools.
"As a precaution, we will have additional law enforcement and staff in our schools and around our campuses on (Aug. 15)," Glenn wrote. "Our job as educators is to teach our children. As always, we will continue to work with our school administration and law enforcement to provide a safe learning environment for our students and staff on a daily basis."
The actions are being taken after reports of "several fights in the crowd" at the jamboree. Video shared with WSPA shows the chaos that unfolded as people tried to leave the event.
As of Aug. 12, the Greenwood County Sheriff's Office in a Facebook post said there was no indication of a shooting but urged people who might have heard or taken video of gunfire at the games to contact deputies.
The fighting left several people hurt, and those with the most severe injuries were rushed to Self Regional Medical Center in Greenwood, according to the school district.
"At this time, there have been no threats made to any of our schools," the superintendent wrote on Aug. 14. "Most of the individuals who were involved in Friday night's altercation have been identified and will be disciplined according to the law and School Board policy."
https://currently.att.yahoo.com/att/cm/high-school-football-jamboree-fights-133004719.html
10:16 am, Monday, 08/15/2022
A shooting at Musickfest in Bethlehem, Pa., late Saturday that injured one victim reportedly caused chaos as fans fled the area, with police shutting down the event "as a precaution for the safety of patrons."
The shooting happened on Main Street between West Lehigh and Spring streets shortly before 11 p.m. Saturday, the penultimate night of the 10-day festival, which bills itself as the world's largest unticketed live music event.
"Witnesses say they heard a single shot at the festival before 11 pm at Main and Lehigh Streets, sending people into a panic. Bethlehem City Police and the FBI were on the scene in seconds. The shooting sent patrons into a panic, running for safety," journalist Beccah Hendrickson of local ABC affiliate WPVI-TV tweeted.
Thousands of concertgoers were standing in the area where the shooting occured, according to WPVI, with food truck owner Dave Emili describing the scene as "total chaos, like out of a movie."
Eyewitnesses told The Morning Call that the crowd stampeded after the gunfire, while local and state police, both mounted and on foot, hurried people away from the scene.
The Bethlehem Police Department posted on Facebook Saturday, "There was an isolated incident tonight at Musikfest and the festival was shut down as a precaution for the safety of patrons. Law enforcement is on site and in control of the situation."
The city authorized the festival to resume Sunday at noon as scheduled.
This year's edition of Musikfest featured performances by Willie Nelson, Counting Crows, Ja Rule and Ziggy Marley.
While the investigation remains ongoing, Bethlehem Police revealed in a Facebook post Monday that the victim was a 20-year-old man who was shot in the abdomen and taken to a local hospital where he is in stable condition.
"From the investigation to date, it appears that this was an isolated incident between two individuals," the post says. "Individuals with any information are asked to contact the Bethlehem Police Department tip line at 610-997-6660 or email Det. Klingborg at nklingborg@bethlehem-pa.gov."
https://news.pollstar.com/2022/08/15/shooting-at-pennsylvania-musikfest-shuts-down-festival/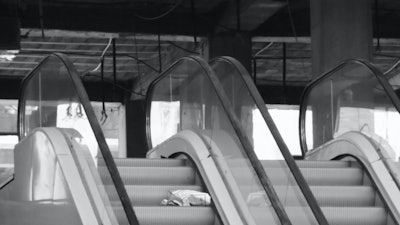 Police are investigating a fatal escalator incident at Empower Field at Mile High in Denver.
As reported by Denver's ABC affiliate KMGH, police said a woman was sitting on an escalator railing at the stadium Saturday night and fell to the concourse below. She died as a result of her injuries, according to police.
The Denver Police Department said the call came in at 10:52 p.m. Police said the woman was a guest at the stadium.
The incident occurred the same day a Kenny Chesney concert was going on at Empower Field at Mile High. Chesney released a statement saying he was "devastated" when he learned what happened.
"There had been so much joy, so much heart coming from the people of Denver last night — and to hear this is heartbreaking," the statement says.
Denver police initially tweeted at 11:17 p.m. Saturday that they were investigating an outdoor death at 1701 Bryant St. Police provided an update Sunday morning, stating the woman died as a result of the fall from the escalator railing.
Stadium officials released the following statement regarding the incident:
"We extend our deepest sympathies to the loved ones of the woman involved in the tragic incident that occurred at the end of Saturday's concert at Empower Field at Mile High. There is nothing more important than the safety of our guests, and Stadium Management Company is in communication with the Denver Police Department as it investigates this unfortunate situation."
https://www.athleticbusiness.com/facilities/stadium-arena/article/15294983/woman-falls-to-death-from-denver-stadiums-escalator-rail?utm_source=Newsletter&utm_medium=email&utm_campaign=ATHLCD220728004&utm_term=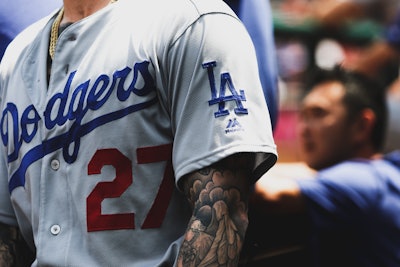 Photo courtesy of Dez Hester
More than a half dozen fans are suing Dodger Stadium, accusing security at the facility of assault and false arrests.
The lawsuit follows a confrontation that was caught on camera between Daniel Ulteres and Dodger Stadium security at the MLB All-Star Game.
Ulteres said he was met with hostility from security after he got sick and had to leave the game early.
"They said 'you need to go now' and I said 'okay cool,'" Ultreras told the local NBC affiliate. "Then they started pushing me and poking at me."
Ulteres was later arrested of suspicion of batter and was jailed overnight.
"The security personnel will approach a fan that they either believe or have heard that they have been creating some issue and they will just pull them aside and say they are ejected," Peter DiDonato, Ulteres' attorney said.
Gregory Page Dixon alleged that Dodger security jumped him, bruised him and placed him under citizens' arrest for allegedly urinating in public.
Dixon's attorney alleges security went too far.
"The unlawful touching and throwing people to the ground and handcuffing them and not telling them what the issue is," DiDonato said.
https://www.athleticbusiness.com/operations/safety-security/article/15295061/fans-sue-dodger-stadium-allege-assault-by-security?utm_source=Newsletter&utm_medium=email&utm_campaign=ATHLCD220801003&utm_term=&oly_enc_id=0795F0391467A9T