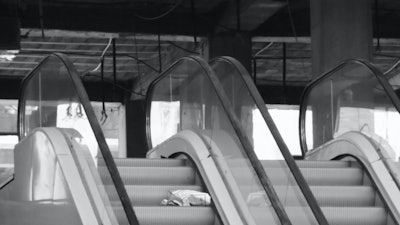 Police are investigating a fatal escalator incident at Empower Field at Mile High in Denver.
As reported by Denver's ABC affiliate KMGH, police said a woman was sitting on an escalator railing at the stadium Saturday night and fell to the concourse below. She died as a result of her injuries, according to police.
The Denver Police Department said the call came in at 10:52 p.m. Police said the woman was a guest at the stadium.
The incident occurred the same day a Kenny Chesney concert was going on at Empower Field at Mile High. Chesney released a statement saying he was "devastated" when he learned what happened.
"There had been so much joy, so much heart coming from the people of Denver last night — and to hear this is heartbreaking," the statement says.
Denver police initially tweeted at 11:17 p.m. Saturday that they were investigating an outdoor death at 1701 Bryant St. Police provided an update Sunday morning, stating the woman died as a result of the fall from the escalator railing.
Stadium officials released the following statement regarding the incident:
"We extend our deepest sympathies to the loved ones of the woman involved in the tragic incident that occurred at the end of Saturday's concert at Empower Field at Mile High. There is nothing more important than the safety of our guests, and Stadium Management Company is in communication with the Denver Police Department as it investigates this unfortunate situation."
https://www.athleticbusiness.com/facilities/stadium-arena/article/15294983/woman-falls-to-death-from-denver-stadiums-escalator-rail?utm_source=Newsletter&utm_medium=email&utm_campaign=ATHLCD220728004&utm_term=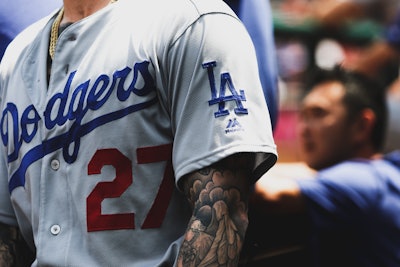 Photo courtesy of Dez Hester
More than a half dozen fans are suing Dodger Stadium, accusing security at the facility of assault and false arrests.
The lawsuit follows a confrontation that was caught on camera between Daniel Ulteres and Dodger Stadium security at the MLB All-Star Game.
Ulteres said he was met with hostility from security after he got sick and had to leave the game early.
"They said 'you need to go now' and I said 'okay cool,'" Ultreras told the local NBC affiliate. "Then they started pushing me and poking at me."
Ulteres was later arrested of suspicion of batter and was jailed overnight.
"The security personnel will approach a fan that they either believe or have heard that they have been creating some issue and they will just pull them aside and say they are ejected," Peter DiDonato, Ulteres' attorney said.
Gregory Page Dixon alleged that Dodger security jumped him, bruised him and placed him under citizens' arrest for allegedly urinating in public.
Dixon's attorney alleges security went too far.
"The unlawful touching and throwing people to the ground and handcuffing them and not telling them what the issue is," DiDonato said.
https://www.athleticbusiness.com/operations/safety-security/article/15295061/fans-sue-dodger-stadium-allege-assault-by-security?utm_source=Newsletter&utm_medium=email&utm_campaign=ATHLCD220801003&utm_term=&oly_enc_id=0795F0391467A9T