Thania Garcia,  Jan. 26, 2023
The California Court of Appeal has decided Live Nation is not legally liable for the death of Eric Johnson, Jr., a Bay Area event promoter who was shot and killed during rapper Young Jeezy's Under the Influence of Music tour in 2014.
According to the Tuesday ruling obtained by Variety, Live Nation had enough admissible evidence to establish that the shooting in the backstage area of the San Fransico venue "was not reasonably foreseeable," meaning "they had no duty to prevent the third-party criminal attack on [Johnson]."
Johnson's family had previously accused Live Nation of being legally negligent, citing that the entertainment company failed to provide enough security measures to prevent the shooting. The court ultimately decided the attack was not the kind of foreseeable occurrence that Live Nation is legally required to provide preventative measures for, as the family had suggested.
"Based on reports from prior stops on the Under the Influence Tour, Live Nation's security team anticipated a difficult crowd," the ruling states. "The reports showed fights had occurred in some crowds and indicated the crowds in general had not respected physical barriers. The reports did not, however, indicate that any of the artists or their entourages engaged in or posed any danger of violence during the tour."
The decision also further highlighted the speculative nature of the filing, seeing that the identity of the shooter, and how and when he entered the backstage area, still remains unknown. The family initially accused Jeezy, whose real name is Jay Wayne Jenkins, of committing the shooting, but those claims were later dropped.
Live Nation faces a similar wrongful death case for the stabbing of Drakeo The Ruler at the 2021 Once Upon a Time music festival in Los Angeles. A member of Drakeo the Ruler's family filed a lawsuit in early 2022 against Live Nation and other promoters of the festival, claiming a lack of "proper safety measures" caused the rapper's murder at the event on Dec. 18.
The 28-year-old rapper was fatally stabbed backstage at the festival before he was scheduled to perform. The original lawsuit alleged that the rapper's death was "at the hand of a violent mob of purported members of a Los Angeles-based Bloods gang," and claimed the stabbing and the filing claims were the "result of a complete and abject failure of all Defendants to implement proper safety measures in order to ensure the safety and well being of the artists whom they invited and hired to their music festival."
https://variety.com/2023/music/news/live-nation-court-fatal-backstage-shooting-young-jeezy-1235503993/
The vitriol that permeated American life over the past decade has percolated into our schools  — in particular, at after-school sporting events attended by the public. Anger toward officials, coaches and even student-athletes is on full display on a nightly basis in gymnasiums and stadiums. In some scenarios, the toxicity of spectators has manifested as violence or threats against others before, during and after contests. Attending to the security of participants, officials and spectators drains the time, energy and resources of school officials whose basic goal is to provide a fun and enjoyable athletic experience for students.
The challenge of providing a safe environment for conducting after-school activities has only been exacerbated by the ongoing COVID-19 pandemic. High school athletic directors and other administrative personnel found themselves as nightly arbiters in the national political debate about First Amendment rights regarding masking and vaccination requirements at state-mandated gatherings. They are also tasked with managing interactions – and people – in situations for which they have no experience or formal training, yet in a setting (the American school) for which they are responsible.
Now is the time for those people entrusted with managing high school athletic events to be active in turning down the heat at these critical opportunities for student learning and growth.  Returning the temperature at our athletic contests to a pre-pandemic level requires focusing more attention on the fundamentals of event supervision and an increased awareness of interpersonal communication and anger de-escalation. Although change will not and cannot occur overnight, progress toward a return to civility in our gyms and on our fields can be achieved one interaction at a time.
The need for active supervision
Most problems that occur at high school athletic contests are preventable if the host school employs techniques that can help those in charge effectively administer those events. One of the biggest factors contributing to problems during secondary educational events is the lack of active supervision. Eighty percent of the lawsuits filed against schools are about supervision or lack thereof. The courts have consistently ruled that schools must provide a reasonable standard of care.
The key to ensuring that the event is managed safely and effectively involves providing training to those tasked with working it. Before the event starts, the manager or lead supervisor (usually the athletic director) should conduct a meeting to discuss event roles and responsibilities. A cardinal rule for all event workers is that they are responsible for working the event, not watching it. Ensuring that everyone on the team understands the overall plan for managing the activity and their role in that vision is critical to team success.
During team meetings, the event manager should facilitate conversations with those working the event to take the temperature of the community. It is important to understand if there are specific underlying issues – about the school, the athletic program, a coach or any other contributing factor – that could arise during the game. There also needs to be an emphasis on creating a calm, compassionate and non-confrontational environment. These discussions are crucial for all involved to begin the event with a mindset for success.
The best offense for an event management team to employ in supervising a venue filled with rabid, partisan fans is to construct an effective zone defense. The event supervisor should divide the facility into zones or coverage areas. Each team member is assigned a portion of the venue to observe and manage. The "divide and conquer" approach allows not only better overall coverage of a given facility but also creates an opportunity for staff to see what is happening in the facility and be seen by potentially disruptive spectators.
By scanning one's assigned area every few minutes, the team member should look for signs of frustration or anger among individual spectators or groups. They should listen for loud, obnoxious voices criticizing officials, opponents or coaches. Once the irate fan has been identified, it is important to use pattern-matching recognition. Identify them by their apparel; it will be easier to pick them out of a crowd by what they are wearing.
Communicating with fans
People entrusted with managing high school athletic contests in today's challenging environment find themselves encountering angry spectators who may prove disruptive if not addressed appropriately. The key is "adjusting the thermostat" (i.e., helping them reach a calmer, more manageable state) and involves maintaining one's cool and keeping control at all times. Some best practices for communicating with fans while not ramping up the situation are as follows:
De-escalate the spectator's anger by watching them (if they perceive you are paying attention to them).
Use nonverbal techniques such as hand or facial expressions that communicate that the behavior is inappropriate.
Create proximity by moving closer to the irate fan. If they are sitting 30 rows up, go sit by them. If they are closer to the playing surface, stand by them.
If the fan continues to be upset, the event worker needs to address the individual. Don't wait. If this negative behavior happens in the first quarter, do not wait until the fourth quarter to intervene.
When addressing the abusive fan, lower your voice and keep all dialogue in question format. Be compassionate, kind and considerate. You have no idea what else is going on in their life. We all have issues that may influence our behavior.
Demonstrate empathy by utilizing phrases such as, "I'm sorry, sir, can I help you?"
Actively listen and use eye contact 100 percent of the time when speaking with them.
Once a situation is diffused, try to set limits and give the person choices. ("Sir, you want to stay and watch your child play, right?  If so, you must follow our spectator code of conduct rules.")
Sometimes, it is important to work as a team to de-escalate challenging individuals.  Behavior influences behavior. A person cannot effectively de-escalate others if they are also escalating. If an administrative team member is having a verbal altercation with a fan, other team members may have to intervene. In those scenarios, it is important to let the angry teammate leave the scene. The "tag-team partner" has a far better chance of a successful intervention in such a case.
Controlling the climate
School officials can begin the steps toward reclaiming control of their athletic events by providing a calm, compassionate, nonconfrontational setting for all events to run successfully. The temperature within our buildings and at after-school events is rising. Now is the time to begin the process of lowering the metaphorical mercury in schools before it is too late.   Controlling the climate in our school facilities cannot occur without taking back control of those environments.
It is time to revisit basic principles in psychology and sociology that many educators learned during their training. Fan behavior seems to mirror society. We are seeing a trend where patience is not always exercised. People are looking for immediate gratification, and if something during the event doesn't go their way, we see people react inappropriately. How school officials respond to them will dictate, for the long term and short term, how the climate of athletics in the school unfolds.
Game management has never been more critical at any time in the history of interscholastic athletics. Our educational-based programs are crucial, as they keep our youth active and healthy. Our officials, whose numbers have decreased significantly, deserve a safe officiating environment. We should not have to rely solely or primarily on law enforcement to maintain order at an amateur event.
With the right training, strategies and teamwork, we have access to the thermostat and need to make the necessary adjustments.
https://www.athleticbusiness.com/operations/safety-security/article/15304339/turning-down-the-heat-addressing-spectator-anger-at-interscholastic-athletic-events?utm_source=Newsletter&utm_medium=email&utm_campaign=ATHLCD230123002&utm_term=&oly_enc_id=0795F0391467A9T
A stampede outside a stadium in Iraq, has left at least two people dead and dozens more injured, according to ABC News.
Fans were gathered outside the Basra International Stadium to attend the final match in the first international soccer tournament held in the country in four decades.
Iraq's Interior Ministry in a statement had urged people who didn't have tickets for the match to leave the stadium area, saying that the facility was full and all the gate had been closed.
Large screen had reportedly been placed in different public places in Basra to allow people to watch the match.
ABC reported that the tournament, which started on January 6, faced several incidents, including chaos inside the VIP section during which a Kuwaiti prince was not able to attend the opening match earlier this month.
The final match in the eight-nation Arabian Gulf Cup is scheduled to be held later Thursday between Iraq and Oman.
https://www.athleticbusiness.com/operations/safety-security/article/15305714/stampede-at-soccer-match-in-iraq-leaves-two-dead-dozens-injured?utm_source=Newsletter&utm_medium=email&utm_campaign=ATHLCD230119002&utm_term=&oly_enc_id=0795F0391467A9T
The Middletown (Conn.) Public Schools district postponed all home athletic events Wednesday after a fight broke out at the end of Tuesday's varsity boys' basketball game against Weaver High School.
As reported by NBC affiliate WVIT in New Britain, the school district said the decision was made out of an abundance of caution, and that athletic events are planned to resume on Thursday.
School officials said the district administration and the Middletown Police Department were made aware of a rumor of a threat of retaliation, which police deemed was unsubstantiated.
An investigation is underway into the fight, as are several other measures, WVIT reported. Superintendent Vázquez Matos activated the high school's crisis team and has placed additional staff at the high school to support students and teachers. The Middletown Police Department will have an increased presence at Middletown High School through the end of the week.
School officials are urging students and families to immediately tell a trusted adult, a school administrator and/or the Middletown Police Department immediately if they hear or see something concerning.
District and school administrators, along with the Middletown Police Department, quickly controlled the situation Tuesday night and one minor staff injury was reported.
https://www.athleticbusiness.com/operations/safety-security/article/15305720/high-school-postpones-athletic-events-following-boys-basketball-brawl?utm_source=Newsletter&utm_medium=email&utm_campaign=ATHLCD230119002&utm_term=&oly_enc_id=0795F0391467A9T
Kanjuruhan Stadium
By Nur Cholis, CC BY-SA 3.0
Police officers and match officials in Indonesia are on trial this week in connection with a stadium stampede that killed more than 100 people in October.
Al Jazeera reported that three officers and two officials are being tried on charges of negligence over their alleged roles last year in the deaths of 135 people at a football match in East Java.
According to the report, they each are facing a maximum prison sentence of five years if convicted over the disaster, one of the world's worst stadium stampedes.
The trial, which began on Monday, is being held via teleconference due to security concerns, said court spokesperson Agung Pranata.
On Oct. 1, police fired tear gas inside Kanjuruhan Stadium in Malang, where fans had run onto the pitch after Arema FC, the home team, lost its match. Al Jazeera reported that there were not any supporters from rival Persebaya Surabaya because of previous crowd issues. Amid the clouds of smoke, panicked people rushed for the exits, some of which were locked.
Police described the incident as a riot and said two officers were killed, but survivors accused them of overreacting, according to the Al Jazeera report. Videos showed officers using force, kicking and hitting fans with batons, and pushing spectators back into the stands.
An investigation team set up by Indonesian President Joko Widodo amid national outrage over the deaths concluded that the tear gas was the main cause of the crowd surge. The investigators said police on duty did not know that the use of tear gas was banned as a crowd-control measure at football matches and used it "indiscriminately" on the field, in the stands and outside the stadium, causing more than 42,000 spectators inside the 36,000-seat stadium to rush to escape.
An investigation by the country's human rights commission also blamed the police use of tear gas.
Lead prosecutor Ari Basuki said the three police officers had given clear instructions to their subordinates to fire tear gas.
A lawyer for the match organizer from Arema, one of the officials on trial, said his client denied all charges.
National Police Chief Listyo Sigit Prabowo has removed the police chiefs of East Java province and Malang district and suspended 20 other officers over violations of professional ethics since the tragedy.
The Indonesian government plans to demolish and rebuild the stadium. Al Jazeera reported that League games have since resumed but without spectators.
The next hearing before the panel of judges is scheduled for Jan. 23.
https://www.athleticbusiness.com/operations/safety-security/article/15305567/police-match-officials-on-trial-related-to-deadly-soccer-stadium-stampede?utm_source=Newsletter&utm_medium=email&utm_campaign=ATHLCD230117002&utm_term=&oly_enc_id=0795F0391467A9T
Authorities in Belgium are looking for new ways to handle fan violence at soccer matches, as a record number of fans have been banned from stadiums for bad behavior over the past year.
The sanctions "are a clear signal that bad behavior has no place in our soccer stadiums," Interior Minister Annelies Verlinden said Tuesday, according to The Seattle Times.
According to the ministry's figures, as reported by the Times, "the number of citations submitted by police during the 2021-22 season was not significantly higher than in 2018-2019 prior to the coronavirus outbreak, but the penalties were tougher. During the 2021-22 season, stadium bans for individual fans added up to a total of 22,037 months, almost double the 2018-2019 total of 11,229 months."
The total amount of fines also increased significantly, from 540,525 euros ($585,000) to 910,250 euros ($985,000).
Ministry officials have met in recent months with league and club officials to draft a new law aimed at reducing incidents.
The Belgian government seeks to tighten access to stadiums and keep violent individuals away. It would also like to punish clubs for not complying with regulations on ticket sales or if they fail to take sufficient precautions to ban the use of flares.
Offenses such as physical violence, racism or the use of fireworks would be punishable by stadium bans of up to 10 years, instead of the current five.
https://www.athleticbusiness.com/operations/safety-security/article/15305565/belgium-seeks-to-control-fan-violence-with-new-laws?utm_source=Newsletter&utm_medium=email&utm_campaign=ATHLCD230117002&utm_term=&oly_enc_id=0795F0391467A9T
State Farm Stadium Wrestles With Fire Code Violations Ahead of Super Bowl
As State Farm Stadium preps to host next month's Super Bowl, facility operators are tasked with fixing numerous fire code violations at the Glendale, Ariz., venue.
An ABC15 investigation in September looked at 190 inspections of the stadium over a five-year period. The investigation found the State Farm failed 87 inspections, amounting to a 46 percent failure rate. Some of the inspections saw 20 or more violations, even though just one violation can result in a failure.
In September, stadium manager Andy Gorchov told ABC15 that the problems would be fixed in a more timely manner and expressed hope that future inspections would see improved scores.
That doesn't appear to be the case given that ABC15 obtained state fire inspections for August through December 2022, which found that State Farm Stadium failed 19 of 27 inspections, a 70 percent failure rate that is higher than the five-year average. Nevertheless, the new investigation found that many of the violations were fixed either on the spot or within days of the visit.
"Before we really wasn't [sic] closing the loop on that," said state Fire Marshal Cassie Peters. "When we see a decline in violations, there's something we all applaud because that's what we're after."
This fall State Farm hired its own fire/life safety specialist who works with state fire inspectors during all stadium events to oversee the process from the stadium's side.
According to ABC15, violations in the most recent stack of inspections included "obstructed doors and emergency exit pathways that blocked access to electrical panels and non-compliant fire suppression systems."
https://www.athleticbusiness.com/facilities/stadium-arena/article/15305564/state-farm-stadium-wrestles-with-fire-code-violations-ahead-of-super-bowl?utm_source=Newsletter&utm_medium=email&utm_campaign=ATHLCD230117002&utm_term=&oly_enc_id=0795F0391467A9T
1/13/2023, 6:08:36 AM
The special team in charge of the investigation concluded that there had been enormous failures, both at the level of the organization and the reaction on the ground.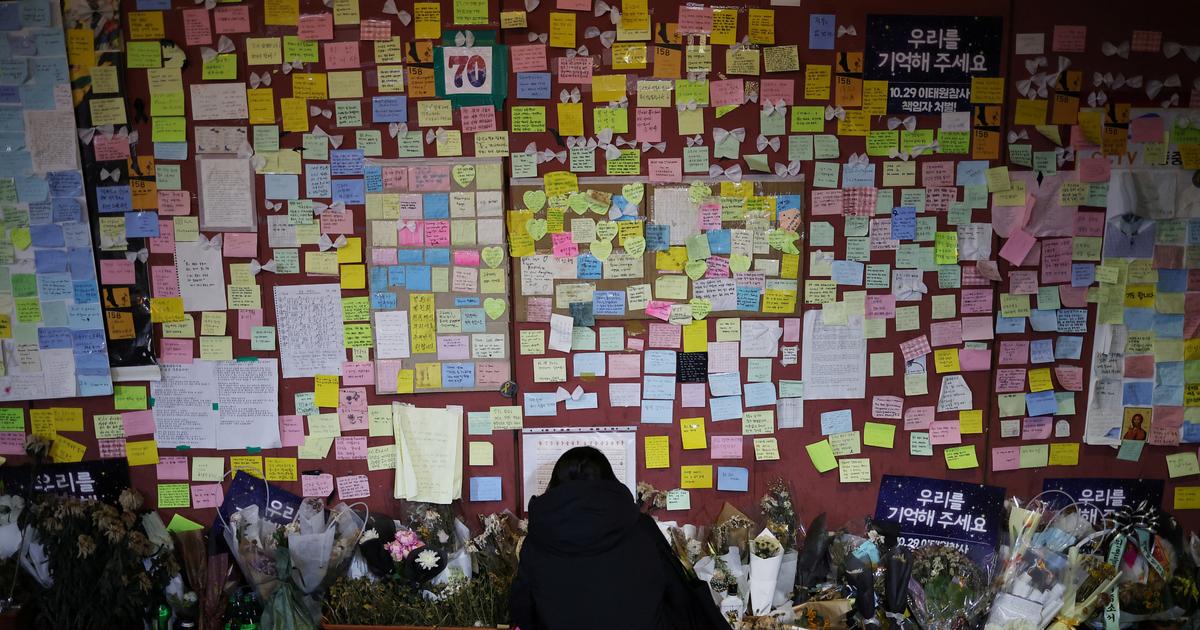 ---
---
The deadly stampede that killed more than 150 people in Seoul on Halloween last year was due to negligence and lack of preparation, a South Korean police investigation concluded on Friday.
The victims of this tragedy in the Itaewon district, known for its nightlife, were mostly young Koreans in costume, including many women in their twenties.
"Their plans were insufficient"
The special team in charge of the investigation, which spent months gathering evidence and questioning the authorities concerned, concluded that there had been enormous failures, both at the level of the organization and the reaction on the ground.
"
Organizations that are legally bound to prevent and manage disasters — the police, Seoul district offices, and the public company Seoul Metro — did not take any security measures in advance or their plans were insufficient
," team leader Sohn Jae-han told reporters.
Read alsoHalloween drama in Seoul: how can a crowd movement cause so many deaths?
"
No appropriate action was taken even after receiving the emergency calls
" on the day of the disaster, he insisted, adding that the lack of cooperation between the competent authorities and the delays in communication had contributed to increase the balance sheet.
Six people have been arrested in connection with the investigation, including Lee Im-jae, the former Yongsan police commissioner who covers the Itaewon district, and Park Hee-young, the Yongsan district chief.
Both are in custody for professional negligence causing the death of others.
In December, a teenage survivor of the tragedy was found dead in what appears to be a suicide.
Authorities decided to count him as a victim of the disaster, bringing the death toll to 159.
"Difficult to conclude to a breach of duty"
The team of investigators, however, refrained from naming officials in the government or the police, arguing that it was "
difficult to conclude to a breach of duty
".
The Home Secretary has been heavily criticized in the wake of the tragedy, with some calling for his resignation after he claimed that mobilizing more firefighters and police would not have prevented the tragedy.
He has since apologized on numerous occasions, including to the families of the victims last week, but has not tendered his resignation.
South Korea's rapid transformation from a poor, war-torn nation into a leading economy with global cultural reach remains a national pride.
But a series of preventable disasters — such as the Itaewon tragedy and the sinking of the Sewol ferry in 2014 in which 304 people died — have shaken Koreans' faith in the authorities.
https://newsrnd.com/news/2023-01-13-south-korean-police-blame-deadly-seoul-stampede-on-negligence.SJT2i309s.html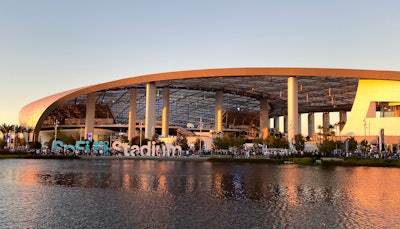 The experience for fans who crowded into a rainy SoFi Stadium for the College National Championship Monday night was reportedly less than ideal.
While the venue has a roof, NBC Sports reported that "there are gaps" and the rain blew sideways, and people got wet.
That may not sound like the worst scenario for a sporting event, but NBC also reported that people slipped on surfaces covered with rainwater. Some were even injured. Videos on social media showed concourse floors with puddles and people being wheeled out on stretchers as workers attempted to mop up the water.
NBC suggested that problems were so egregious that SoFi should immediately order a full study of all surfaces within the multibillion-dollar facility.
"If a new covering is needed to minimize the possibility of slipping and falling, it should be selected and implemented as soon as possible," wrote Mike Florio of NBC Sports. "Beyond the liability and customer-service realities, it's a basic matter of right and wrong."
https://www.athleticbusiness.com/facilities/stadium-arena/article/15305358/slippery-surfaces-injuries-reported-at-sofi-during-college-football-championship?utm_source=Newsletter&utm_medium=email&utm_campaign=ATHLCD230113002&utm_term=&oly_enc_id=0795F0391467A9T
2nd Woman Dies After Asake Concert Crush at London's Brixton Academy
Gabrielle Hutchinson, 23, was working as a security guard at the venue.
Brixton's 02 Academy is cordoned by police off on December 16, 2022 at the Brixton O2 Academy in London, England. Dan Kitwood/GI
A second person has died after a crush at a London concert venue last week, British police said Monday (Dec. 19).
Gabrielle Hutchinson, 23, was working as a security guard at the O2 Brixton Academy, where Nigerian singer Asake was due to perform Thursday. Hutchinson was one of eight people hospitalized after being caught in mayhem at the venue, and died on Monday, the Metropolitan Police force said.
Rebecca Ikumelo, 33, died on Saturday morning. A 21-year-old woman remains in critical condition. All three were in the foyer of the concert hall when they were caught up in a throng of people.
The police force said emergency services were called to reports of a large crowd and people trying to force their way into the venue.
The force said detectives were reviewing security camera and phone footage, speaking to witnesses and conducting forensic examinations as part of a "large and complex" investigation. It said it was too early to say whether any crimes were committed.
The Brixton Academy in south London is one of the city's most famous music venues. Built as a movie theater in the 1920s, it has a capacity of just under 5,000.
https://www.billboard.com/music/music-news/asake-concert-crush-london-brixton-academy-2nd-woman-dead-1235189310/