Liverpool Football Club has called for a formal investigation to be carried out over the "unacceptable" treatment of its supporters during Saturday's UEFA Champions League final at the Stade de France.
Kick-off for Liverpool's match against Real Madrid was delayed by more than half an hour as thousands of fans remained outside of the stadium.
Videos circulated on social media showed police using pepper spray and tear gas as fans tried to scan their tickets at the Stade de France turnstiles. Some supporters had been queueing for hours and were still outside of the ground at 9pm local time, when the match had been due to kick off.
In a statement, Liverpool said it was "hugely disappointed" at the stadium entry issues and the breakdown of the security perimeter that Liverpool fans faced at the stadium.
"This is the greatest match in European football and supporters should not have to experience the scenes we have witnessed tonight," the statement said. "We have officially requested a formal investigation into the causes of these unacceptable issues."
UEFA has claimed that, in the lead-up to the game, turnstiles at the Liverpool end became blocked by "thousands of fans who had purchased fake tickets which did not work in the turnstiles". UEFA said this created a build-up of fans trying to get in, which led to the kick-off being delayed.
UEFA said it was "sympathetic" to those affected by the events and will further review the matters with the French police and authorities, as well as the French Football Federation.
UK Culture Secretary Nadine Dorries has also called for UEFA to carry out a formal investigation into the scenes which marred the final.
She said: "The footage and accounts from Liverpool fans and the media on their entry to the Stade de France last night are deeply concerning. Thousands of ticket holders travelled to Paris in good time to support their team in the biggest match of their season.
"I urge UEFA to launch a formal investigation into what went wrong and why, in coordination with stadium staff, the French Police, Federation Francaise de Football, Merseyside Police and Liverpool Football Club."
French Interior Minister Gérald Darmanin claimed that thousands of British supporters "without tickets or with counterfeit tickets forced entry and sometimes assaulted the stewards". Meanwhile, reporters at the match said that local youths were seen climbing over the stadium fences, with Liverpool supporters shouting at them to "get down".
Speaking to the Associated Press news agency, Ronan Evain, executive director of the Football Supporters Europe group, said that the "stigma" around English fans is being used by the French public authorities for "cheap political gain".
Evain added: "There have always been mobility problems around the Stade de France. We are appalled by the communication by the French public authorities. Liverpool and Real Madrid fans are the victims of yesterday's fiasco and are not the culprits here. Tear gassing people trying to enter the stadium is insane."
The Stade de France staged the final of the UEFA European Championship in 2016 and is due to be a host venue at next year's Rugby World Cup and the 2024 Olympic Games.
The Champions League final had initially been due to take place at Saint Petersburg's Gazprom Arena but UEFA moved the match to the Stade de France following Russia's invasion of Ukraine.
https://www.thestadiumbusiness.com/2022/05/30/liverpool-calls-for-investigation-into-unacceptable-treatment-of-fans/?utm_source=TSB+-+TheStadiumBusiness+NEWS&utm_campaign=4eaf552ff3-EMAIL_CAMPAIGN_2017_01_04_COPY_01&utm_medium=email&utm_term=0_d71bad5679-4eaf552ff3-24330549&mc_cid=4eaf552ff3&mc_eid=ba2c1cbe31
Matt Johnson- 5/29/22
Brad Penner-USA TODAY SportsA boxing match between Devonte Davis and Rolando Romero at the Barclays Center became a moment of terror for fans early Saturday morning after a stampede broke out following reports of an active shooter.
The incident happened around 1 a.m. EST following the fight, with cameras still recording as people left the Barclays Center. According to the New York City Police Department, that's when fans in attendance heard a "sound disturbance" inside the arena that some believed to be a gunshot.
https://sportsnaut.com/barclays-center-stampede-injuries/
Authorities say a 26-year-old man has been taken into custody after one person was killed and seven people were injured in a shooting at an outdoor festival in eastern Oklahoma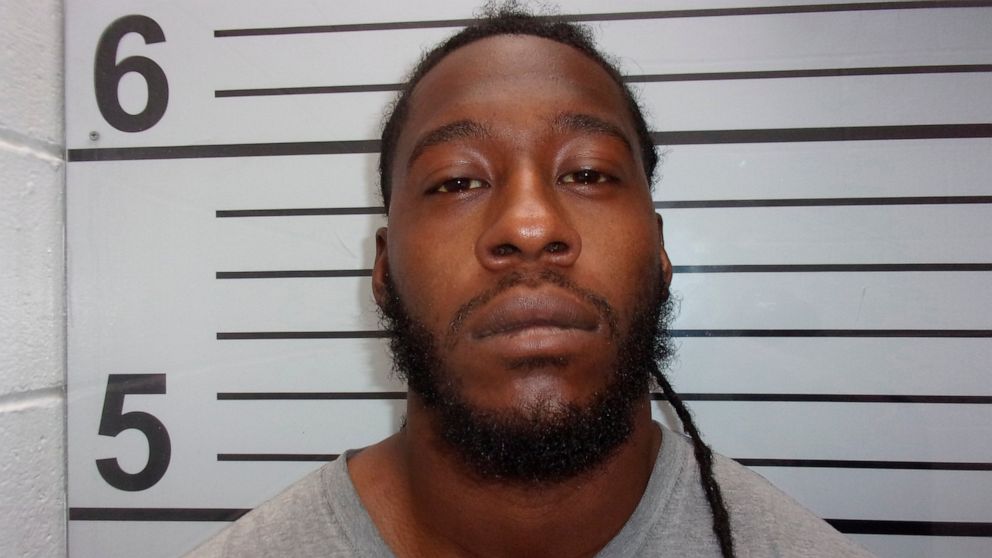 Deadliest mass shootings in recent US history
Students stage walkouts to protest gun violence
Students from around the country left their classrooms Thursday to bring increased awareness to mass shootings in schools.
TAFT, Okla. — Authorities said a 26-year-old man was in custody after one person was killed and seven people were injured in a shooting early Sunday at an outdoor festival in eastern Oklahoma, where witnesses described frantic people running for cover amid gunfire.
An arrest warrant was issued for Skyler Buckner and he turned himself in to the Muskogee County sheriff's office Sunday afternoon, the Oklahoma State Bureau of Investigation said in a statement. OSBI said that those shot at the Memorial Day event in Taft, located about 45 miles (72 kilometers) southeast of Tulsa, ranged in age from 9 to 56.
A 39-year-old woman was killed, OSBI said. The injuries of those wounded were considered non-life-threatening.
OSBI had earlier said two juveniles were injured in the shooting but said Sunday afternoon that only one juvenile was injured.
Witnesses said an argument preceded the gunfire just after midnight, the agency said.
"We heard a lot of shots and we thought it was firecrackers at first," said Sylvia Wilson, an owner of Taft's Boots Cafe, which was open at the time to serve a surge of visitors to the small town for the gathering. "Then people start running and ducking. And we were yelling at everyone… 'Get down! Get down!" Wilson said to The Associated Press by telephone from the café on Sunday morning.
About 1,500 people attended the event in Taft, which usually has a population of just a few hundred people. Members of the Muskogee County Sheriff's Office were in attendance and immediately began rendering aid, OSBI said.
"Bullets were literally flying everywhere," Jasmayne Hill, who was working at a food truck during the event, told the Tulsa World.
Hill said she and Tiffany Walton, the owner of the food truck, dove to the truck's floor to avoid the bullets.
"We're thinking we're safe and the bullets are like going through the bottom of the food truck," Hill said. "They didn't hit us, thank God."
Neicy Bates and her husband were operating another food truck when the shots rang out. She told the Tulsa World that most people "were just going to the ground trying to get out of the way."
"People were just screaming. Some were trying to run away. There were cars leaving, trying not to hit each other," she said.
Walton, who lives in Taft, said for decades the town has held a multi-day festival over Memorial Day weekend.
Oklahoma Gov. Kevin Stitt said on Twitter that he was grateful for the OSBI's "swift response to assist local police."
Wilson estimated her café is about 100 feet (30 meters) from where the shooting broke out. She said law enforcement had been on the scene to help with security earlier and that officers reacted quickly to the shooting.
"We are upset," Wilson said, adding: "But everything is getting back to normal… The danger has passed."
Buckner was being held Sunday in Muskogee County jail. Jail records did not have an attorney listed for him.
https://abcnews.go.com/US/wireStory/agency-dead-injured-oklahoma-festival-shooting-85052816
Scalpers offer fake Meron festival tickets, subverting new safety measures – report
Ticket sellers say they can provide passes for Lag B'Omer event even if site is full; claim to also have tickets circumventing time limits imposed in wake of 2021's deadly crush
Police officers guard ahead of the Lag B'omer festival, at the Tomb of Rabbi Shimon bar Yochai, in Meron, northern Israel on May 15, 2022. (David Cohen/Flash90)
Ticket scalpers are offering forged passes to this year's Lag B'Omer festival at Mount Meron to bypass strict attendance limits being imposed after 45 people were killed in a crush at the site last year, the Kan public broadcaster reported Monday.
The Jewish festival of Lag B'Omer begins on Wednesday night. Hundreds of thousands of revelers typically visit Mount Meron, home to the mountaintop gravesite of second-century sage Rabbi Shimon bar Yochai, for an annual daylong pilgrimage marking his death.
After the disaster at the site last year, no more than 16,000 people at a time will be allowed in and around the tomb complex on Wednesday-Thursday, according to regulations drafted by the Justice Ministry, the Religious Affairs Ministry and the police.
Top articles on The Times of Israel
Dead sperm whale washes up on Tel Aviv beach
Instead of there being open access to the site as in years past, entry will now be conditioned on pre-purchasing a ticket and visitors will only be permitted to stay for four hours.
The arrangements, approved last week by the Knesset Public Security Committee, have sparked a forged ticket industry in which fake passes can be purchased for hundreds of shekels, Kan said.
Get The Times of Israel's Daily Edition by email and never miss our top stories
One ticket scalper told reporters posing as interested pilgrims, "If there are no longer any places, I can do it, but it will simply be more expensive for you."
Police officers guard ahead of the Lag B'omer festival, at the Tomb of Rabbi Shimon bar Yochai, in Meron, northern Israel on May 15, 2022. (David Cohen/Flash90)
The seller, who was not identified in the report, advised that as long as there are still places available, it is cheaper to buy via the official ticket office, but "as soon as there are no places at the site and I get more places for you, it will be more expensive."
He also told the reporters that he can arrange tickets that will allow the holder to stay at the site for longer than the permitted four hours.
Advertisement
Kan did not say if it appeared the passes would pass scrutiny.
During a tour of Mount Meron on Monday, Deputy Religious Affairs Minister Matan Kahana said that "over the past months we have done the best we can so that this year, all those celebrating will return home safely and anyone who wants to can come and celebrate in a manner as similar as possible to the customary way."
Northern District Police chief Shimon Lavi, left, and Deputy Minister of Religious Affairs Matan Kahana, center, during a tour at the Tomb of Rabbi Shimon bar Yochai, in Meron, northern Israel, May 16, 2022, ahead of the Lag B'omer festival. (David Cohen/Flash90)
Police Northern District Commander Shimon Lavi told the media at the tour that the number of people who will be permitted at any one time at the site "is based on analysis and reports from safety engineers, with the whole idea being to maintain order and safety for the public."
Lavi warned that "anyone who doesn't have a ticket has no reason to come to Meron."
Organizers have also published calls by top rabbis to obey instructions from safety officials, Kan reported.
However, some in the ultra-Orthodox community are pushing the public to ignore the new rules.
Advertisement
Kan broadcast a recorded message, in Yiddish, from one information call center operating in Jerusalem's ultra-Orthodox Mea She'arim neighborhood that urged action against officials, who were referred to as the "wicked people who are damaging" the honor of Rabbi Shimon Bar Yochai. It called on pilgrims to travel to Meron early, on Tuesday and Wednesday, apparently to force entry to the site by sheer weight of numbers.
Israeli rescue forces and police stand on the stairs where a mass of people were crushed to death and injured during the celebrations of the Lag B'Omer holiday on Mount Meron, in northern Israel on April 30, 2021. (David Cohen/Flash90)
The tragedy on April 30, 2021, occurred as thousands of celebrants streamed down a narrow walkway. Some people fell on the walkway and down a flight of stairs at its end, toppling onto those below and precipitating a fatal crushing domino effect.
The crush has been blamed on improperly installed ramparts and walkways, as well as a failure to limit numbers at the site. Different areas of the sprawling Mount Meron complex were administered by different ultra-Orthodox groups, making regulation and organization difficult.
A state commission of inquiry into the incident is ongoing, though it was slowed following the death of Miriam Naor, the head of the investigation, in January.
The Knesset approved this week a NIS 500,000 ($160,000) grant in "initial aid" for each of the 45 victims to their bereaved families.
On Monday ten bereaved families from last year's disaster filed suit against the 2021 event organizers.
https://www.timesofisrael.com/scalpers-offer-fake-meron-festival-tickets-subverting-new-safety-measures-report/
Andy Berg, 5/17/22 Athletic Business
The Milwaukee Bucks are reassessing their safety and security protocols for the outdoor Deer District viewing area after a series of shootings last Friday during Game 6 of the NBA Eastern Conference semifinals against the Boston Celtics.
The shootings, which left 21 people injured, prompted the team to cancel its Game 7 watch party in the Deer District.
"I think a very rational decision was to cancel it and really focus on debriefing what had happened, how do we move forward, what are the real operational decisions to make and safety decisions to make before we open back up a watch party," Milwaukee Bucks president Peter Feigin said Monday, according to the Milwaukee Business Journal.
The Deer District was a prominent feature in the Bucks' 2021 run to the NBA Championship, hosting up to 65,000 fans in and around the space.
Feigin said the Bucks' first priority is to create a safe space for employees and fans.
"We created a perimeter. We didn't have direct issues in the Deer District with our scanned audience, but this is a bigger picture element of we need Milwaukee to be a safe place for families, for tourists, for businesspeople, to continue to grow," Feigin said. "We've got to really work together to figure out the tactics to reverse this trend."
Feigin said that the cancellation of the Game 7 watch part at the Deer District was necessary.
"I think for us, we have a real responsibility to our workforce," Feigin said. "We had a real responsibility to make sure everybody understood what happened, how we could possibly avoid it in the future. I don't think there was time to do that in a two-day period. I think a very rational decision was to cancel it and really focus on debriefing what had happened, how do we move forward, what are the real operational decisions to make and safety decisions to make before we open back up a watch party."
https://www.athleticbusiness.com/operations/safety-security/article/15292076/bucks-evaluate-deer-district-security-after-shootings?utm_source=Newsletter&utm_medium=email&utm_campaign=ATHLCD220516002&utm_term=
Paul Steinbach, 5/2/22 Athletic Business
At least three people were injured Sunday when gunfire erupted near a middle school athletic field in Virginia, marking the third time in seven days that a shooting has occurred near youth sports facilities across the country.
As reported by ABC News, the latest incident unfolded Sunday morning near Benton Middle School in Manassas, Va., about 30 miles southwest of Alexandria, according to the Prince William County Police Department.
Police said a youth flag football game was underway when the gunfire erupted. Three gunshot victims were taken to area hospitals, but their ages and conditions were not immediately released.
The circumstances of the shooting are under investigation. No arrests were reported, but police said officers had secured the scene.
"For those who reside near Benton Middle School, please stay in your homes until we have further updates," Prince William County supervisor Yesli Vega said in a statement on Facebook.
The shooting came just three days after nearly two dozen shots were fired near a high school baseball game in Chicago, prompting players on the field to drop to the ground and others to dive for cover. The shooting occurred just after 5 p.m. on Friday during a game between St. Rita High School and Marmion Academy freshmen.
No one was injured in that shooting, and police said they suspect the gunfire came from a McDonald's across the street from the athletic field where gunmen were firing at a moving car, according to the Chicago Police Department.
On April 25, a barrage of gunfire interrupted a youth league baseball game in North Charleston, South Carolina. Dozens of shots were fired near Pepperhill Park, police said.
Cell phone video showed players on the field diving to the ground and their teammates, coaches and spectators seeking cover.
The North Charleston Police said no one was injured in the shooting. No arrests have been made.
North Charleston Mayor Keith Summey announced a $10,000 reward for information leading to the arrests of those responsible for the shooting.
"It destroyed the hearts of a lot of people: mothers, fathers, children out here participating in sports within our city," Summey said at a news conference last week. "We will not tolerate this behavior, and we will not allow this behavior to carry forward."
According to ABC News, gun violence prevention organization Everytown released a report last year showing that between Aug. 20 and Sept. 25, 2021, at least 22 incidents involving guns occurred at football games, soccer matches and Little League games in 14 states. Some incidents turned deadly, including a college football game in Durham, North Carolina, on Sept. 18, where police said two people were fatally shot.
https://www.athleticbusiness.com/operations/safety-security/article/15291484/yet-another-youth-sports-facility-sees-gun-violence?utm_source=Newsletter&utm_medium=email&utm_campaign=ATHLCD220427005&utm_term=
5/11/22- SBJ-
The NBA for decades has "thrived by packing fans and superstars into tight spaces, creating the best game atmosphere of any pro sports league," but over the past couple of weeks, four stars have "publicly complained about fan behavior," according to Michael Rosenberg of SI.com. The NBA "thinks it has mechanisms in place to keep game atmospheres hot instead of explosive." But players "need to believe those mechanisms work" and that they "are enough." The NBA has "emphasized" to players in recent years the option to "tell security and have the fans kicked out." But some believe that when fans heckle, players "should respond in kind." The standard for players is, and "always has been, higher than the fans who pay to get in to watch." If fan heckling "gets out of hand," the player "has to tell security." If players are "no longer satisfied with that kind of resolution," NBA Commissioner Adam Silver "needs to recognize it and be proactive in addressing it." Fan-player conflicts are "not a new problem," and the league is "actually much better at dealing with it than it used to be." These days, many teams "ban fans for long periods of time" and "use facial-recognition technology to enforce those bans" (SI.com, 5/10).
REACHING A BOILING POINT: In Orlando, Mike Bianchi wonders if fan behavior at all levels of sports is "becoming more nasty and hateful than it's ever been?" Bianchi: "We're talking about entitled fans who show up and think the price of a ticket gives them the right to say or do whatever they want." Nets G Kyrie Irving and Warriors F Draymond Green were "fined for the 'obscene' gesture," but Bianchi writes, "If you ask me they should be commended for their self-control." Bianchi: "Isn't it sad that some fans have obliterated the true meaning of sports and forgotten that going to a game is supposed to be a fun, joyful activity" (ORLANDO SENTINEL, 5/11).
https://www.sportsbusinessjournal.com/Daily/Issues/2022/05/11/Leagues-and-Governing-Bodies/NBA-Fans.aspx