Rebecca Moon
Fri, July 29, 2022 at 2:39 PM
Fans attending a concert for the boy band Mirror were left shocked after a giant screen fell and crushed a dancer's neck, potentially paralyzing them from the waist down.
At the Hong Kong Coliseum in Hung Hom on Friday, Mo Lee Kai-yin, 27, was hit on the head by a giant 16-by-10-foot screen that crashed onto his neck. Another dancer, Chang Tsz-fung, 29, was also injured in the incident.
Warning: The video below contains graphic footage.
The concert was halted and both dancers were immediately transported to the Queen Elizabeth Hospital.
Three women attending the concert, aged 16, 21 and 40, were treated for shock while one was sent to the hospital.
Mo dislocated the third and fourth sections of his cervical vertebrae, leaving him unable to move.
After an overnight procedure and another eight-hour surgery, doctors were able to stabilize the dancer. Potential paralysis from the neck down will depend on his recovery process and whether his damaged nerves grow back.
Mo's family members have arrived from Canada, and the Health Bureau has arranged for them to make a hospital visit.
Chang was discharged from the hospital on Friday afternoon.
Authorities immediately investigated the accident and found that one of the two metal cords holding up the screen had snapped during the concert. An investigation is currently underway as experts try to figure out what exactly caused the suspension wires to fail. The concert's various contractors, including Engineering Impact and Hip Hing Loong, will be participating in the investigation with authorities.
Officers from the Labor Department have already collected evidence from the venue and all other events at the venue have been suspended.
Chief Executive John Lee Ka-chiu and Culture, Sports and Tourism Secretary Kevin Yeung Yun-hung vowed to improve the safety of stage performances and prevent similar future accidents.
"But the more important thing is to look at other measures that need to be improved, whether it's the system or future work arrangement, to ensure that our stage performances can proceed more safely," Yeung was quoted as saying.
The concert organizers for the remaining eight shows that have been canceled have said they will be issuing refunds to fans.
https://www.yahoo.com/news/dancer-hk-boy-band-mirror-193928389.html
Man Dies After Large Fight Over Ref's Call at Soccer Game

A California man has died after being involved in a fight over a referee's decision at an adult soccer game.
According to the Oxnard Police Department, Misael Sanchez, a 29-year old Port Hueneme resident, died 15-days after he was involved in a large soccer fight that included players from both teams and spectators. The fight occurred on Sunday, July 10, 2022, at approximately 11:00 A.M. on a soccer field at Oxnard High School.
Sanchez died in the early morning hours on Monday, July 25, 2022. An autopsy was scheduled for Tuesday.
According to Yahoo Sports, witnesses told police that the fight broke out when opposing teams disagreed with a referee's decision.
Sanchez was assaulted by multiple assailants, according to the police report.
Police say they arrested a 46-year-old man the day of the fight, but didn't note that any formal charges had been filed in Monday's release. The investigation is ongoing, and police are seeking help from witnesses who may have recorded video of the fight.
Investigators are still searching for witnesses or anyone who might have video recorded all or part of the fight.
https://www.athleticbusiness.com/operations/legal/article/15294643/man-dies-after-large-fight-over-refs-call-at-soccer-game?utm_source=Newsletter&utm_medium=email&utm_campaign=ATHLCD220726009&utm_term=&oly_enc_id=0795F0391467A9T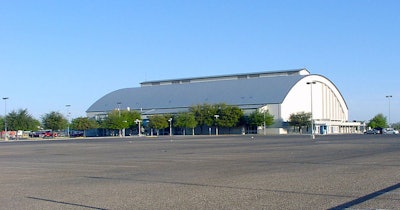 By Uncle Milty – Own work, CC BY-SA 3.0, https://commons.wikimedia.org/w/index.php?curid=5741513
An arena football game in Texas descended into chaos this weekend, as players fought each other and eventually drew fans into the melee at Ector County Coliseum in Odessa.
The violence broke out Saturday night in the fourth quarter of a game between the West Texas Warbirds and the Dallas Prime.
Video of the incident was posted by to Twitter and shows one fan using a chair to strike a visiting player in the head.
In a statement, Warbirds' president Leif Kertis called the incident "embarrassing, regrettable, and inexcusable," saying the organization is cooperating with authorities on an investigation.
"We are confident that once details emerge many items will be cleared up. We can confirm that as of right now no Warbirds players, coaches, or staff are subjects of the investigations."
The investigation is focused on players who may have hit fans, as well as the fan who used a chair to strike a player.
Kertis said that his team is under investigation but noted that the fan with the chair "is not, and has never been part of our organization in any capacity."
"No matter where fault, blame, or culpability lies we owe the people of the Permian Basin an apology. You should never be concerned for your safety or your child's safety at our games. We are taking the appropriate steps to mitigate any possibility of reoccurrence in future seasons by working with the Coliseum and ECSO on improved proactive measures as well as response management," Kertis added.
KOSA, the CBS affiliate in Odessa, estimated the fight last for around 10 minutes.
https://www.athleticbusiness.com/operations/safety-security/article/15294271/fans-players-brawl-at-texas-arena-football-game?utm_source=Newsletter&utm_medium=email&utm_campaign=ATHLCD220714003&utm_term=&oly_enc_id=0795F0391467A9T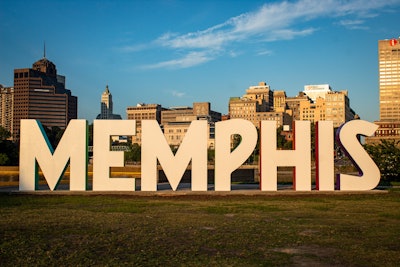 A 28-year-old man distraught over a breakup with his girlfriend was arrested after police alleged he planned to shoot people leaving an event at an arena in downtown Memphis, Tenn., according to authorities.
As reported by ABC News, Elijah Hyman was arrested at his apartment early Saturday on a charge of commission of an act of terrorism, according to a statement from the Memphis Police Department.
Hyman allegedly threatened to commit a mass shooting targeting people leaving a concert at FedExForum, home to the NBA's Memphis Grizzlies and the University of Memphis men's basketball team.
Police did not specify the date of the planned attack or the event, but rapper Yo Gotti said his annual birthday bash performance at the Forum Friday night was the target.
"We were informed of a potential threat regarding an individual seeking to harm attendees leaving [the] Birthday Bash that occurred 3 hours after our show ended," Yo Gotti, a Memphis rapper whose real name is Mario Mims, said in a Twitter thread Saturday. "I would also like to thank the Memphis Police Department for their swift and proactive action in ensuring that all attendees returned home safely."
Yo Gotti's concert ended several hours before officers responded to Hyman's apartment just blocks from the arena.
Officers initially responded to Hyman's apartment around 2:45 a.m. Saturday for an "armed mental consumer call," according to the police statement. Hyman was taken into custody after police spoke to him and his girlfriend, officials said.
"Officers were advised that since Hyman and his girlfriend's relationship was coming to an end, he wanted to kill himself and everyone he saw coming from an event being held at the FedExForum," the Memphis police said in a statement, according to ABC News.
Police said Hyman was detained and placed in handcuffs before being taken to a hospital for a mental evaluation and to be treated for a cut to his hand that he sustained from a broken window in his residence, authorities said.
The federal Bureau of Alcohol, Tobacco and Firearms and Explosives was contacted about the incident, police said.
Yo Gotti, who was born and raised in Memphis, began staging his annual birthday bash concert in 2012. The concert was canceled in 2020 and 2021 during to the COVID-19 pandemic.
https://www.athleticbusiness.com/operations/safety-security/article/15294280/memphis-police-thwart-shooting-outside-fedexforum?utm_source=Newsletter&utm_medium=email&utm_campaign=ATHLCD220714003&utm_term=